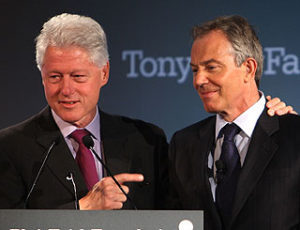 by J Michael Waller / Forbes / September 3, 2014.
"A once-feared KGB general now sits on suicide watch in a Vienna jail, a tawdry end to terrible tale. His strange story is a case study of how the former KGB uses forged documents to influence Western reporters, diplomats and politicians."
That's the lead of my piece in Forbes, published September 3, which focuses on a former KGB major general from Kazakhstan who had forgeries made to try to make himself look like a victim in the Western press, and to attack his critics for being agents of the Kazakhstan intelligence service.
People like former British prime minister Tony Blair and former President Bill Clinton. And former CIA director Jim Woolsey. And, of course, human rights protesters picketing the KGB man's Vienna court hearing, urging the Austrian government to investigate the murder of his young mistress.
The forgeries in this instance were mainly about helping the ex-KGB man wage political battles against his ex-father-in-law who rules Kazakhstan, and to run criminal rackets in Central Asia, the Middle East and Europe.
And possibly the United States. The Kazakh chekist even used phony documents as bases on which to file lawsuits in United States federal court, in London's High Court and elsewhere.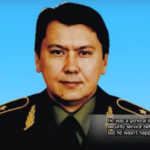 He had a lot of people in Europe, and some in the US, calling him a heroic "dissident" because he opposed the Nazarbayev regime. In reality, he represented the worst of the post-Soviet gangster class of ex-KGB agents and Communist Party functionaries.
The former KGB general, Rakhat Aliyev, "styled himself as a 'progressive political dissident' from Kazakhstan in a bid to win public sympathy. Even after his arrest in June 2014, the BBC headlined Aliyev as a 'dissident,'" I wrote.
"The media never seemed to question the documents he supplied.
"But judges and lawyers soon did."
The unmasking was due in part to an elderly forensic documents specialist on forgeries, Gideon Epstein, who helped put away war criminals like the infamous Nazi doctor, Josef Mengele.
Aliyev is no Mengele, but he appears to be a multiple murderer with his own sadistic twist, according to my research.
One of his top accomplices is a naturalized American citizen, Issam Hourani (also spelled Khorani). His activities will be interesting to watch.
While researching this story, I found a lot more than I would write in one piece, and also discovered that other journalists are also on the trail.
Stay tuned.
A conclusion about this Kazakh KGB general: "His trial should provide vital lessons for the press and the public: Not all 'dissidents' have clean hands and not all 'documents' are real."